Main | Type 4 | Type 5 | Movie | Care | Chat
Enneagram Movie Board Archive
[ Boards: Main, Type4, Type5, Movie, Care, Chat ][ Top 10 ] [ HOME ]


Witsen ctd
---
[ Follow Ups ] [ Post Followup ] [ Jan's Enneagram & Movie Board ]
---
Posted by Jan (145.53.141.105) on August 26, 2003 at 01:05:23:
In Reply to: Willem Witsen (1860-1923) posted by Jan den Breejen (145.53.141.105) on August 26, 2003 at 01:00:35: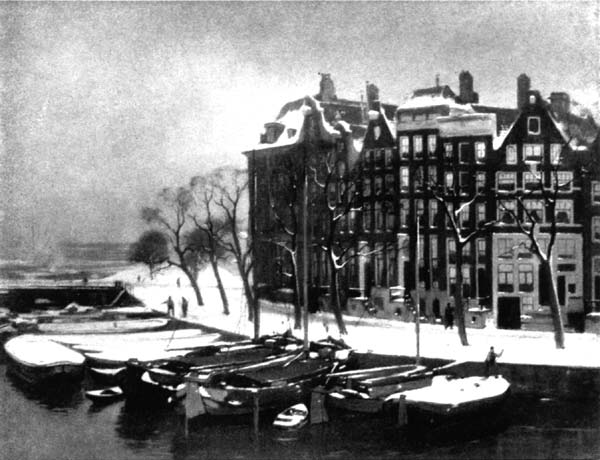 Witsen also seems to have idiosyncratic style traits; having an open mind in experimenting with alternative techniques in art:
Drawing with Light: the Photographs of Willem Witsen (1860 - 1923)
The Amsterdam painter and graphic artist Willem Witsen (1860 - 1923) was an enthusiastic amateur photographer. He was at the center of a group of writers, poets, musicians and painters and he photographed them all, in all kinds of moods, to create an impressive oeuvre of character portraits.
The photographic work of Witsen exists in hundreds of photographs. These can be roughly divided into portraits, Amsterdam city views and travel souvenirs. Witsen was not led by the photographic tradition of his time, but by his own muse. Trained as an impressionist painter, the use of light was very important to him. He used strong light-dark contrasts to "sculpture" his subjects: plasticity and depth are omnipresent.
Witsen was more interested in the limits of photography than most of his professionally trained contemporaries. Following his instincts, he mastered a specific photographic language of his own. He used close-ups, skewed images, selective definition and doubleprints some decades before his colleagues did so. His ideas on the use of the camera were completely new. Yet Witsen had little apparent influence on the evolution of photography. His pictures circulated within his close circle of family and friends, and never reached a general audience during his lifetime.



---
---