Main | Type 4 | Type 5 | Movie | Care | Chat
Enneagram Movie Board Archive
[ Boards: Main, Type4, Type5, Movie, Care, Chat ][ Top 10 ] [ HOME ]


Gunther Wallraff
---
[ Follow Ups ] [ Post Followup ] [ Jan's Enneagram & Movie Board ]
---
Posted by Jan den Breejen (145.53.141.105) on August 27, 2003 at 16:06:16: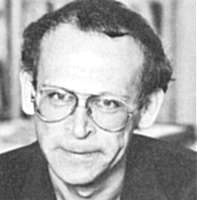 Infamous German novelist, allied himself with East German communists to fight capitalists in West Germany. Played role of spie to get incriminating information of the enemy and then publish it to humiliate the enemy. I think he's mainly Agressive Style and a bit of a traitor. What do you think Rich (and others?)
JDB
case text citation:
Undercover work should only be pursued after reflection and planning. The German investigative journalist, Gunther Walraff, went undercover for most of his stories which relentlessly exposed contradictions and corruption in the German social order. (See: Walraff , The Undesirable Journalist, Pluto Press, London, 1977). Yet his critics dismissed his work as " the end justifies any means and that all sense of responsibility is lost".
GÜNTHER WALLRAFF
[from the German weekly Der Spiegel 07. Januar 2003]
HUMAN RIGHTS TOUR 2003. Moscow stopped Wallraff already at the entrance
Moscow - Already the start in Frankfurt didn't predict anything good. The Lufthansa plane with the founder of Cap Anamur, Rupert Neudeck, the ex minister of employment, Blüm (Conservative) and Wallraff landed in Moscow at 4.30 p.m. local time, after a long delay. But the three human rights activists didn't reach Russian soil at all. Already at the border, Wallraff was taken aside by an officer. The border officer explained to the surprised journalist that he had orders to stamp his immigration visa invalid.
Wallraff was taken to a side-room of Sheremetyevo Airport, Blüm and Neudeck followed. But in spite of all protests, the military officers kept their hard line. Neudeck and Blüm were allowed to continue with their trip, but Wallraff's trip ended in the no-mans-land in front of the passport control. No explanation. An eye-witness reports: "The atmosphere was very tense and ugly."
Wallraff was asked to travel back with the same Lufthansa plane. Blum and Neudeck joined the refused journalist and flew back immediately. At his arrival in Frankfurt, the journalist criticized the "rude and aggressive" treatment by the Russian secret service.
Observers assume that an interview by Wallraff about the situation in Chechnya had moved the Russian authorities to take this step. In the interview, the journalist had sharply attacked Russian chief of state Vladimir Putin because of his human rights policy in the Caucasus republic.
Blüm, Neudeck and Wallraff originally wanted to try to travel to Chechnya via Ingushetia on Thursday. According to them, they had made the relevant agreements with Chechnya's administration chief, the Islamic scholar Ahmed Kadyrov.
Rüdiger Ditz, Christian Neef
© SPIEGEL ONLINE 2003

BACKGROUND
Wallraff is a well-known German investigative journalist who several times worked undercover on controversial issues. Blüm is a former minister who is known for his individual human rights actions in various countries, sometimes against the line of his own Conservative party. And Rupert Neudeck's Cap Anamur is an independent humanitarian aid organization which at the start of the Chechen war tried to deliver material to Chechnya, but had to stop because of the dangerous situation.

[from the Polish daily Gazeta Wyborcza Jan.08, 2003]
Guenter Wallraff explains
Our trip had to be the begining of a wide action that supposed to draw an attention to the most serious violation of human rights in the world. Together, with Rupert Neudeck and Norbert Blum, for the whole 2003, we wanted to visit different places. We weren't hiding our purpose, we were telling about it in our interviews, so this argument that my visa was incorrect is just a smoke screen. This trip was known to Akhmad Kadyrov who supposed to meet with us and who was encouraging Neudeck that his humanitarian organization Cap Anamur could resume its activities in Chechnya.
I think, that Russians don't want to have any witnesses on what is going on in Chechnya, specially when after this seizure of the theatre in Moscow they conduct these terrible zachistkas, when they kill anyone for his appearance or on a slight suspicion.
But, we won't give up. For now we'll leave our different plans on the side and we'll focus on the issue of Chechnya. In the shadow of incoming war with Iraq nobody talks about it anymore. The West compromises with Russia and closes its eyes, although the Russian policies, for sure, breed some terrorists there. I myself, who call those rebels who conduct terror as terrorists, have a right to condemn also any state terror. Everyone knows, that I'm not a friend of Islamists, and I'm a friend with Rushdie whom I was even hiding at my place, I condemn Islamicist terror. But, if it comes to human rights, I'm totally independent.

[from Pravda.RU:Top Stories - 11:48 2003-01-09]



---
---