Main | Type 4 | Type 5 | Movie | Care | Chat
Enneagram Movie Board Archive
[ Boards: Main, Type4, Type5, Movie, Care, Chat ][ Top 10 ] [ HOME ]


Lars von Trier (movie maker)
---
[ Follow Ups ] [ Post Followup ] [ Jan's Enneagram & Movie Board ]
---
Posted by Jan den Breejen (145.53.141.105) on September 09, 2003 at 07:35:13: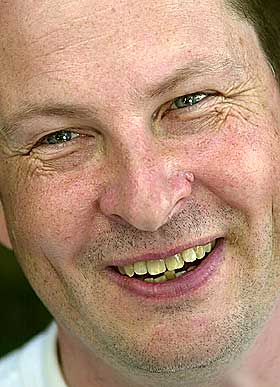 When we try to get the red line out of the series of movies Lars van Trier has made, it looks like he has some Agressive Style-ish sadistic traits. The movie seems to torture the Maria Magdalena-like tragic characters until they break. Perhaps for sadists sadistic fantasy can be a good substitute when reality doesn't allow the person to do or see the real thing?
JDB
>> Dogville (2003): city of humiliations of woman (played by Nicole Kidman) in desperate situation. The people take advantage of her.
>> Europa: the voice-over is very dominant and forcing us into a thinking mode ' You are NOW in Europe'
>> Breaking the Waves: Emily Watson lets herself be abused by lots of men- withhout-conscience
>> Dancer in the dark: Bjork works herself almost to death to make a living for her and her little son, after which a conscience-less neighbour steals her money


---
---